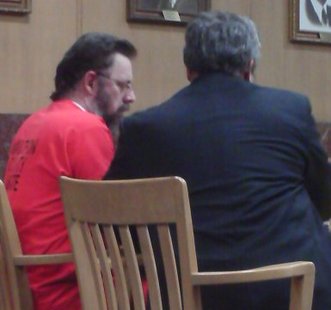 WAUSAU, Wis. (WSAU) – A Marshfield man will admit his fault this morning for a crash last summer that killed a 6-month-old Amish girl.
Brian Witkus is charged with homicide by intoxicated use of a vehicle and homicide by negligent operation of a vehicle in the death of Ada Mae Miller. He faces up to 25 years in prison.
He will plead guilty or no contest to one or both of the charges in a plea hearing at 9:45 a.m.
Witkus told police he had reached to grab a book from the floor of his minivan when he rear-ended the horse drawn buggy Miller was in last August. She was thrown from the buggy and died.
Witkus also admitted taking two hydrocodone pills to treat some back pain earlier in the day. Prosecutors added the intoxicated homicide charge last October but said alcohol was a not a factor in their decision.