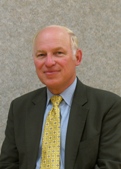 STEVENS POINT, Wis. (WSAU) – Stevens Point school superintendent Dr. Steven Johnson has quit.
Johnson announced his resignation Tuesday. It won't take effect until July 31st.
"It is my belief that my services would be better utilized elsewhere," he said in a statement released by the school district. "I consider myself fortunate to have had the opportunity to serve as superintendent of a school district with such talented administrators, teachers and support staff dedicated to serving the needs of the students of the community."
Johnson had been the administrative and human services director in the Janesville school district before he joined Stevens Point in July 2008.
"The school board appreciates the contributions Dr. Johnson has made to the district and wishes him well in his future endeavors," school board president Renae Sheibley said in the same statement.
The school board will begin discussing how to replace Johnson at a special meeting Wednesday night. Its options include hiring an interim superintendent or using a superintendent search firm.
Johnson could be the third administrator to leave the district. Assistant superintendent for operations Jack Stoskopf is joining the D-C Everest school district in the fall and human resources director David Anderson is a finalist for the superintendent post in Wisconsin Rapids.