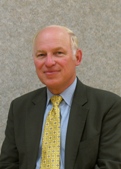 STEVENS POINT, Wis. (WSAU) – As the Stevens Point school board begins the search for a new district leader, the outgoing superintendent says he is not leaving his position for another job.
Dr. Steven Johnson says he's reached a point where progress is not occurring at the pace he wants it to.
"It's not like I'm retiring," Johnson said. "I don't think I'll ever retire."
Johnson's bosses on the school board decided Wednesday to post his position and hire an interim superintendent if it cannot fill the vacancy by the time Johnson leaves July 31st. The board may use a search firm and will send out a request for proposals to explore that option.
"This is not a black spot for the district," said board member Jeff Presley. "This is an opportunity to build relationships with the community" to find a new superintendent together, he said.
The school board will meet to discuss its next steps May 24th.