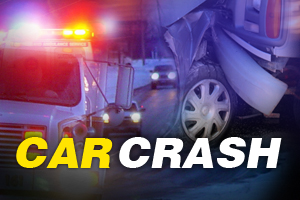 TOWN OF ALMOND, Wis. (WSAU) – A man died and four others were injured when two cars crashed into each other in the town of Almond early this morning.
The accident happened about 12:45 a.m. on Highway W.
According to the Portage County sheriff's department, the 33-year-old man who died was the only person in his vehicle. Emergency responders had to extricate him but he died at the scene. His name has not been released.
Four people in the other vehicle were hospitalized for various injuries at St. Michael's Hospital in Stevens Point. Police say none of the injuries appeared to be life threatening.
The accident remains under investigation.