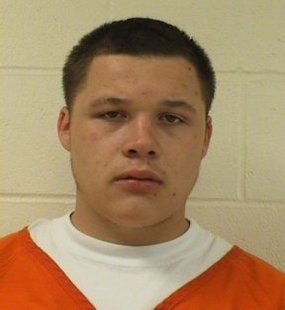 WAUSAU, Wis. (WSAU) – A 20-year-old Lac du Flambeau man caught with two pounds of marijuana in his car north of Wausau Sunday night has been charged with a felony for possessing the drug with the intent to deliver it.
A judge ordered Patrick Williams held on a $10,000 cash bond and scheduled a preliminary hearing for June 2nd.
Police pulled Williams over on Highway 51 for a broken headlight and unauthorized license plate. A canine smelled drugs in the vehicle and when police searched it, they found a brick of the drug hidden in a bundle of clothes.
Williams told police the drugs were for his personal use and that they would last him for a month. He denied buying the marijuana and said that he had gotten them from an "old riend" in Oshkosh.