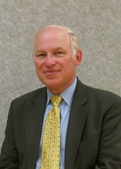 STEVENS POINT, Wis (WSAU) The Stevens Point Area Board of Education may take up to a year to hire a new school superintendent. They agreed Monday to look for an interim superintendent would run the district for at least the 2010-11 school year.
The Wisconsin Association of School Boards maintains a list of retired and former school superintendents who are willing to take interim jobs. The school board is asking qualified candidates to apply.
The school board still hasn't decided if they will use an outside search firm to find a permanent superintendent. Using a consultant could add 25-thousand dollars in expenses to the search.
Steven Johnson announced last month that he will leave the Stevens Point School District in July.