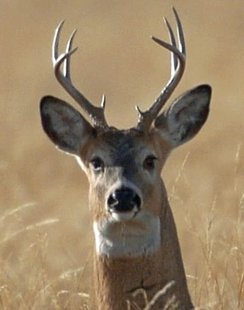 UNDATED (WSAU) Many people think the worst time for car-deer accidents is in the fall. But actually, the state D-O-T says June is either the worst or second-worst month of the year for deer crashes. That's because pregnant does are looking for remote places to give birth – and fawns wander away after being separated from their mothers. L
ast year, Wisconsin had over 1,600 vehicle-deer accidents. Officials encourage drivers to be most watchful for deer in the early morning and the evening hours, when the animals are the most active. If you see one deer, another is probably close by.
Deer in the headlights generally won't move, so officials say to brake firmly. Car-and-truck drivers are urged not to swerve to avoid the deer. Motorcycle riders are encouraged to swerve, but only in their own lanes. And finally, the D-O-T says you should not touch a deer if it's still alive because you could hurt the animal or yourself.