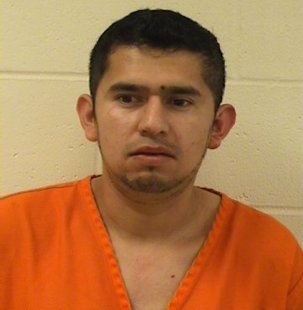 WAUSAU, Wis. (WSAU) – A judge has jailed a Wausau man on a $7,500 cash bond for attacking his wife and another man with a knife this weekend.
Angel Tellez is charged with false imprisonment, battery and disorderly conduct. He faces up to 13 years in prison if convicted on all three charges. As conditions of bond, Tellez cannot drink and cannot have any contact with one victim, Rodolfo Paz Bilon.
According to police reports, Tellez was upset that a friend, Bilon, was dancing with his wife at a dance in Mattoon.
"He was punching me and telling me he said he was going to kill me," Bilon told police. Bilon said Tellez had a folding knife with a three to four-inch blade.
Tellez confronted his wife and Bilon inside their Wausau home early Sunday. He locked the door and prevented them from escaping, according to police reports. Tellez cut Bilon in the arm and chest. The wife suffered hand injuries but doctors said they were not caused by the knife.
Police are still trying to figure out what happened but a language barrier and lack of cooperation are making the investigation difficult.