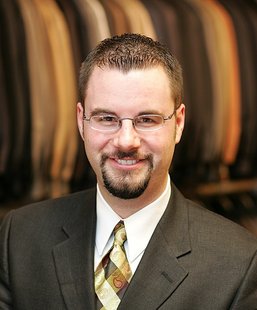 STEVENS POINT, Wis. (WSAU) – Stevens Point's mayor will be running for another term.
Andrew Halverson announced his reelection bid at Spectra Print today, saying he'll continue to help keep Stevens Point running in the top form it has been in the past four years. "I know things have been tough for the community, and that's why we've made cuts and kept up services over my time in office."
Halverson told the crowd he's kept the city's mill rate the same, submitting a budget this year that brought taxes back down to the level when he first came into office. "We're doing more with less, and that's what it's all about." He says he's also worked to increase the number of jobs in the community, pointing to the new additions at Travel Guard, Ministry Health Care and the new business park where Sprectra Print is located.
Halverson's term of office will run through the April elections next year.