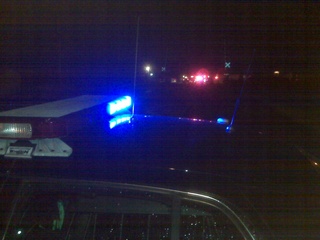 WISCONSIN RAPIDS, Wis (WSAU) Four people are under arrest after a string of car break-ins in Wisconsin Rapids on Wednesday night and early Thursday morning. Police say at least 11 vehicles were broken into.
Police received a 9-1-1 call around 3am Thanksgiving morning. A man said a group of people were going from car to car in his neighborhood, looking inside the vehicle windows.
Police responded and arrested two people.
A few hours later police received another call from a couple who found two strangers sleeping on the couch in their living room. They were part of the vehicle break-ins, and returned to the wrong apartment. They are also facing charges.
Anyone who had their car broken into can call Wisconsin Rapids police at 715-423-4444. Most of the stolen items have been recovered.