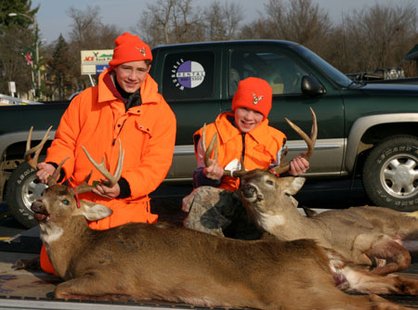 UNDATED (WSAU) For the first time in 36 years, no one was shot-to-death in Wisconsin's nine-day gun deer hunting season. The D-N-R's Tim Lawhern said it's a "gigantic deal" because it happens so rarely. He credits hunter education classes, and safety rules like the wearing of blaze orange in the woods. There's no doubt that hunting has gotten safer since classes began in 1967.
Wisconsin has over 5,600 hunting safety teachers. Lawhern calls it "the largest corps of hunter education instructors in the world."
A dozen people were injured this month in non-fatal hunting-related gun accidents. Marathon County had two of those incidents – and there was one each in Wood, Jackson, Adams, Crawford, Marquette, Manitowoc, Door, Oconto, Burnett, and Douglas counties. Most injuries were either self-inflicted or involved members of the victims' own hunting parties. Lawhern said there were one-point-nine shooting incidents this year for every 100,000 deer hunters. That's way down from 44 incidents in 1966, the year before hunter safety classes started.
Over 621,000 deer hunting licenses were sold for the season. Preliminary harvest totals for the entire nine-day season are due out Tuesday afternoon.