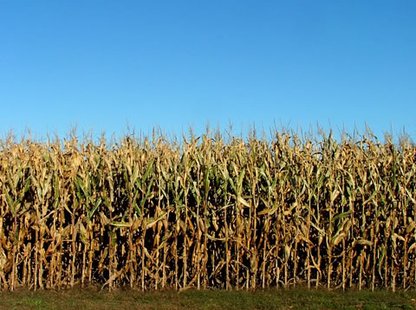 UNDATED (WSAU) Wisconsin's ethanol plants and corn growers will benefit from a federal ruling that expands the allowable amount of ethanol in gasoline for newer vehicles. Yesterday, the federal E-P-A approved the use of gas with 15-percent ethanol in cars and trucks dating back to 2007. But the agency did not approve the fuel's usage for older vehicles, motorcycles, boat-and-snowmobile engines, and smaller engines like lawnmowers.
Most gasoline now has up to 10-percent ethanol. And Josh Morby of the Wisconsin Ethanol Coalition says anything that's done to create new markets for the state's ethanol is a good thing. Wisconsin has nine plants which make the nation's seventh-highest amount of ethanol. It's made from corn – and the ruling provides extra business for farmers during a year in which growing conditions were excellent for the most part. The E-P-A says more tests are being performed. And the agency might decide next month whether to approve the 15-percent ethanol for vehicles from 2001-through-'06.
Meanwhile, the trade association that represents firms like Wisconsin's Briggs-and-Stratton warns that 15-percent ethanol will wreck the small engines they make. And Matt Hartwig of the Renewable Fuels Association says the limit on 15-percent ethanol to newer vehicles will only cause confusion for both motorists and retailers.