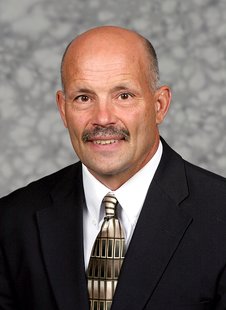 STEVENS POINT, Wis (WSAU) Long-time U-W Stevens Point athletic director Frank O'Brien is announcing his retirement.
The university says his last day will be in January of 2011.
O'Brien came to U-W-S-P as a residence hall director in 1980. He became athletic director a year later. Since then teams that O'Brien oversees have won more than 70 conference championships. U-W-S-P's athletic program is widely considered one of the best in Division III in the entire country.
The athletic department will be overseen on an interim-basis by Rory Suomi, the current chair of the U-W-S-P health department.