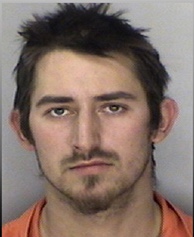 WEYAUWEGA, Wis (WSAU) The lawyers representing Rory Kuenzi in his upcoming homicide trial want to withdraw from the case. There's a hearing in Waupaca County Court on their request today. We won't know the reason until the court hearing.
Kuenzi is the Weyauwega man accused of a fatal drunk-driving hit and run in 2004. Prosecutors claim he killed Kevin McCoy, who's body was found along Highway 54 in Farmington.
Kuenzi was also one of three men involved in a deer thrill-killing case, where they ran through a herd on snowmobiles, killing several animals in 2009. Animal cruelty charges were eventually dropped.