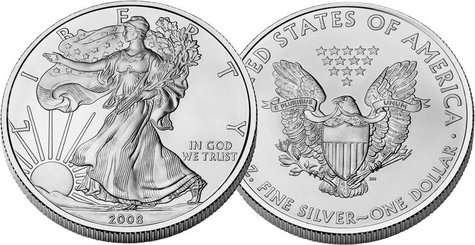 STEVENS POINT, Wis. (WSAU) – Stevens Point police are hunting for the thief who stole 7,000 ounces of silver from a house this week.
The total stolen comes to just over $160,000. Police detective Tony Zblewski says the silver was mostly in the form of American Eagle silver coins minted between 1986 and 2010. The thief also made off with some gold and jewelry that brings the total theft to over $200,000.
Zblewski says they're asking for your help. "If you know anyone who suddenly has a bunch of silver coins, or who is trying to sell coins, let us now." You can contact the Stevens Point Police Department at 715-346-1501.