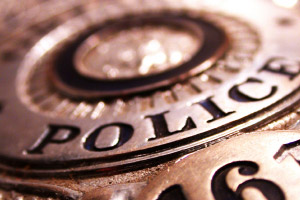 BURNETT COUNTY, Wis. (WTAQ) - A sheriff's deputy in northwest Wisconsin shot and killed a man who fired at several vehicles and injured three people – including the officer.
Burnett County authorities said the 43-year-old man was apparently shooting at cars at random late Sunday morning in Siren on Highway 70. Two people were hit in one vehicle, and they drove themselves to a hospital for treatment. The man then drove away, as witnesses called 911 to describe the shooter and his vehicle.
A deputy stopped the driver a short time later near Webster on Highway 35. When he pulled over, officials said the suspect got out of his vehicle and shot at the officer, who was struck – and the officer fired back. The suspect died at the Burnett County airport, while waiting for a helicopter to fly him to a hospital in Minnesota's Twin Cities.
The officer, a 9-year law enforcement veteran, was treated at a hospital and later released. He'll be on paid administrative duty while a different agency – the St. Croix County Sheriff's Department – investigates the incident.
Officials said the dead suspect was from rural Siren and was, "known to local law enforcement from previous police contacts." Authorities have not released any names yet.