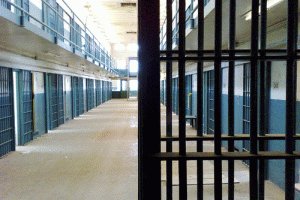 DANE COUNTY, Wis. (WTAQ) - A Dane County teenager will spend 11 years in prison for stealing a car, just four days after he did time for injuring a sheriff's deputy with another stolen car.
18-year-old Dominique Gulley was also told to spend 13 years under extended supervision when he's no longer behind bars. He was 15 when he was being chased for speeding in 2008 near Sun Prairie. And he struck Dane County sheriff's deputy Dale Veto, who was laying down spikes to flatten the boy's tires.
Gulley was sentenced to 2 years in a juvenile center and 12 years of probation for that incident. He stole the second car just 4 days after he got out. Assistant Public Defender Renee Savannah asked that Gulley get 3 years in prison and 10 years of supervision.
But Circuit Judge Stephen Ehlke said that was too much like Gulley's first sentence. He said the teen does not seem to have regard for others by driving as he does.