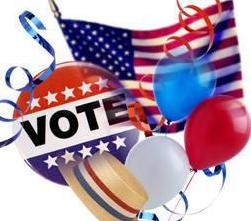 MADISON (WSAU) National labor and Tea Party groups are putting money into tomorrow's State Supreme Court race, using it as a referendum in a national labor rights' battle. The liberal Greater Wisconsin Committee has spent almost a million-dollars as of last week slamming conservative Justice David Prosser, and equating him with G-O-P Governor Scott Walker.
Four conservative groups – including California's Tea Party Express – have spent around one-and-a-quarter million dollars attacking Prosser's challenger, assistant attorney general JoAnne Kloppenburg.
The race is supposed to be non-partisan, but a Kloppenburg victory would end the Supreme Court's 4-to-3 conservative majority. And union supporters say it might help their cause as the court eventually considers the state law which takes away public union bargaining powers. The Milwaukee Journal Sentinel endorsed Prosser yesterday. It said Kloppenburg is clearly qualified, and she has the potential to be a fair-and-independent justice. But the Journal Sentinel said Prosser is clearly independent, in spite of 18 years as a Republican in the state Assembly. The paper said that while some justices vote together all the time on various issues, Prosser has not voted with any single justice more than 85-percent of the time.
And despite his well-publicized temper, the paper said Prosser has a record of being even-handed in 12 years on the state's highest court. Republican Governor Scott Walker says voters should use legislative races and not the Supreme Court race as a referendum on his policies. But critics say it was Walker who made running against a phantom opponent an art form, when he equated Democrat Tom Barrett with outgoing Governor Jim Doyle in his own campaign last year.