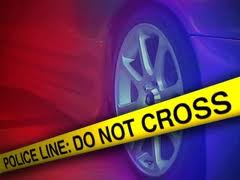 MADISON, Wis. (WTAQ) - Authorities in the Madison area were still looking today for a man who stole two vehicles, and was racing with another car thief before that person was killed in a crash.

Investigators said the survivor should be considered armed-and-dangerous.

The name of the 20-year-old man who was killed was still not released as of late morning. Authorities got involved yesterday morning after the two drivers were reportedly racing toward a sheriff's deputy in Iowa County. A chase ensued into Dane County to the east.

Officials said the surviving suspect drove a stolen car from Crawford County into another vehicle at a grocery store parking lot in Verona. The man reportedly tried to elude police in the store before stealing another vehicle there – and dumping it near Madison.

Meanwhile, the other driver had a car that was stolen from Richland County. That vehicle drove into Madison, and police had just given up a chase for safety reasons when the car slammed into a tree and split into pieces. Nine guns were found in that car.