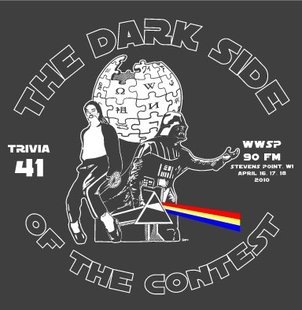 STEVENS POINT, Wis. (WSAU) – Get your thinking caps on for an entire weekend of Trivia.
UW-Stevens Point's WWSP is hosting their 42nd annual Trivia Weekend starting tonight. It's billed as the largest trivia contest in the world, and organizer Jim Oliva, also known as The Oz, says he's not quite sure how it got so popular over the years. "Part of it is there's now families who are starting their third generation of Trivia, it's like a homecoming for a lot of former students."
It's a 54 hour trivia Marathon hosted from Stevens Point. Teams from around the world compete for bragging rights, but there's plenty of special events that are local as well. Teams will have to perform scavenger hunts around the campus as well as make trips to the Trivia Stones to get points.
Oz also boasts that his questions are mostly Google-proof. "There's as much misinformation on the internet as information. If you come to me with proof on an answer from The Internet, I'll tell you that's one less thing you can trust."
Registration for Trivia continues until 6 pm tonight at the 90FM studios near the Dreyfus University Center.