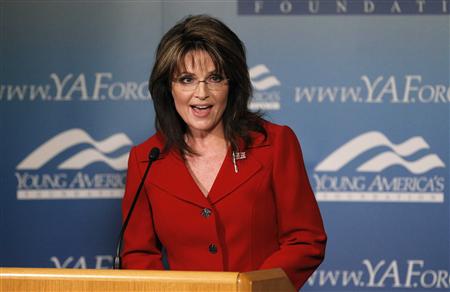 MADISON, Wis. (WTAQ) - Sarah Palin will be in a big crowd in Madison's Capitol Square Saturday – and not all of them will be attending her rally.
Liberal groups are planning a counter-rally, and local food producers will also ring around the Square during the year's first Dane County Farmers' Market.
Larry Johnson, who manages the Farmers' Market, says it will be interesting to see if the political-types will buy from the vendors – or just get in their way.
Palin is the star attraction at the Tea Party's Tax Day Rally. The Americans for Prosperity say the former vice-presidential candidate will energize the conservative base, and encourage voters to get behind the 8 Republican state senators who face recall elections.
The State Democratic Party says Palin and Governor Scott Walker complement each other – because each wants to lower wages and benefits for Wisconsin families.
A spokesman for the Republican governor says Walker will not attend Saturday's event.