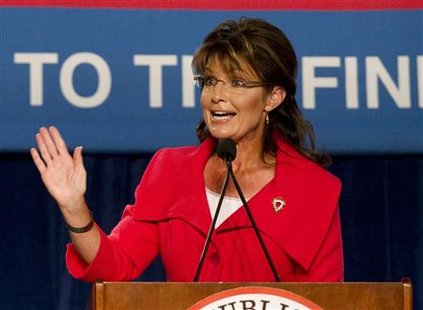 MADISON, Wis. (WSAU) - Former Alaska governor and Republican vice presidential candidate Sarah Palin tells a Wisconsin crowd she's proud to stand with Governor Scott Walker.
Palin told the crowd Walker's polarizing union rights law is actually designed to save public jobs. Madison police estimated there were about 65 hundred people attending yesterday's rally on the Capitol grounds, but they said the Tea Party members and Palin protesters were mingled so closely together it would be hard to say which crowd was bigger.
Walker signed a bill into law last month calling for almost all public workers to contribute more to their health care coverage and pensions. Those changes amount to an average pay cut of eight percent. The plan also takes from them their right to collectively bargain on anything except the level of their pay.
Palin told the crowd Walker did the right thing and people still have their jobs.