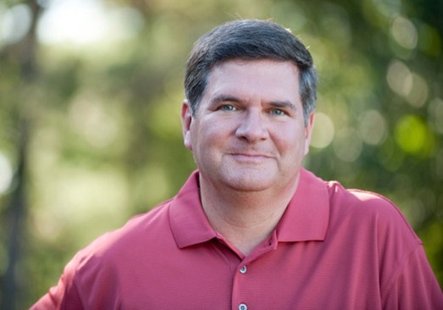 CHIPPEWA FALLS, Wis. (WSAU) – Former state Senator Pat Kreitlow will run against freshman Representative Sean Duffy (R-Ashland) next year.
"Just as my former state Senate colleagues took the lead in standing up to the anti-worker agenda of Scott Walker inMadison, I'm ready to fight on the Washington front to turn back the new war on the middle class," Kreitlow said in a news release.
The 46-year-old Kreitlow served in the state Senate between 2007 and 2011. Before that, he worked 10 years as a news anchor at WEAU-TV in Eau Claire. He is married with two daughters and a grandson.
Kreitlow considered going back into the media or working for a think tank or political organization. But he said he chose to run because Republicans in Washington have not kept their promises on job creation and economic recovery.
"Instead they've been slapping the middle class in the face – talking about basically dismantling Medicare and making it harder for people to get trained for new jobs or harder to get an education," Kreitlow said in an interview with WAYY-AM Radio.
Duffy was an invited guest at a legislative lunch in Wausau but did not attend. His spokesman deferred questions to the National Republican Congressional Committee.
"Voters in Wisconsin have already rejected liberal Pat Kreitlow's tax-and-spend agenda that forced Wisconsin businesses and jobs to leave the state," NRCC spokeswoman Andrea Bozek said. "Wisconsin's working families couldn't afford to have Kreitlow in Madison and they certainly can't afford to send him to Washington."
Kreitlow had reportedly been in Washington, D.C. earlier this year to explore the possibility of a congressional campaign. He is announcing his run now ahead of the 7th Congressional District Democrats convention in Merrill on Saturday.
(Thanks for help Dan Lea, WAYY-AM Eau Claire)