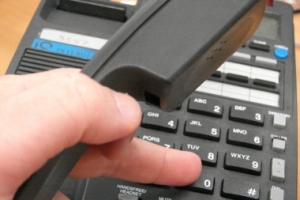 WISCONSIN RAPIDS, Wis. (WSAU) – There's a new phone scam trying to get your personal identity in central Wisconsin.
The scammers claim to be from Bull's Eye Credit Union, but the credit union says they're not behind the calls in any way.
"These are randomly generated calls, and not from the credit union," said credit union president Dave Stark, who added that no member information has been compromised.
If you responded to the scam and provided the information requested, you should call the credit union immediately.