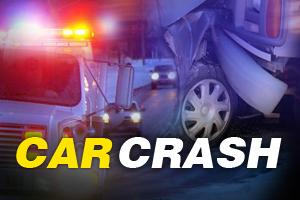 TOWN OF MAINE, Wis (WSAU) A car stuck a horse on Highway A on Saturday night. The driver and passenger survived the crash. The horse did not.
The crash happened around 9pm. The car continued nearly a half-mile down the road before veering off the pavement and onto the property of the Van Der Geest Dairy. Sheriffs deputies believe the driver suffered a concussion. He was treated at Wausau Aspirus Hospital. His passenger was not hurt.
A police report says both people in the car were wearing seatbelts, and alcohol was not a factor in the crash.
The horse was one of three that escaped from a nearby pen along the 5000-block of Highway A. The two other horses were found in a field near the road.