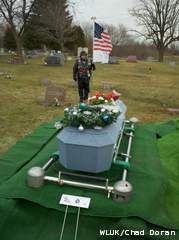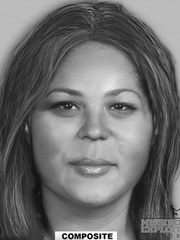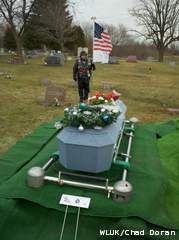 WAUPUN, WI (WTAQ) - Authorities in Fond du Lac County have laid Jane Doe to rest.
The unidentified woman was found partially submerged in a creek bed in the Town of Ashford on November 23, 2008. Her body was given a proper burial at Cattaraugus Cemetery in Waupun Wednesday.
Since then, the Fond du Lac County Sheriff's Department has tried to identify the woman. Investigators have used DNA evidence, facial recognition, Facebook and even the TV show America's Most Wanted.
But investigators have not had any breaks in the cold case.
The sheriff's department says the young woman is believed to have been in her early 20's, about 5'1" tall, weighing between 110 and 135 pounds. She had light brown or dark blonde hair about 12 inches long.
The sheriff's office is still investigating the case in hopes new leads will surface soon.