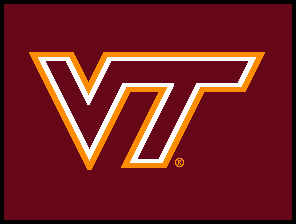 BLACKSBURG, VA (KDAL)- After a lockdown and a manhunt on the Virginia Tech University campus , Police have located the gunman who shot and killed two people shortly after noon Thursday, including a police officer.
So far, police have said the officer was killed during a "routine traffic stop" in a campus parking lot. Witnesses saw the gunman flee the scene while warnings sirens sounded across campus.
Virginia Tech spokesman Mark Owczarski says officers pursued the man to another parking lot to find another person dead from gunshot wounds. The campus remained on lockdown for several hours before the gunman was found. Police say the gunman, described as a white male, died of gunshot wounds.
There are speculations that the second alleged victim could be the shooter.
This is the second school shooting on the Virginia Tech University Campus in four years. The last was in 2007 when Seung-Hui Cho killed 33 students, faculty members and himself in the country's worst mass shooting. Cho was a senior in English at the school.