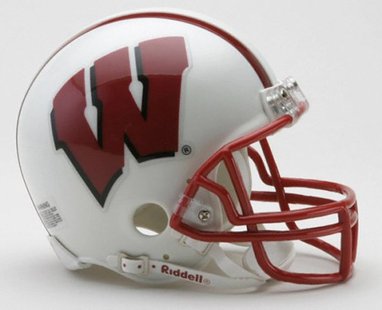 Chicago Ill (WSAU) Lose a couple of pounds and, boy, does it pay off. Montee Ball is in the Big Apple today, getting ready for tonight's show. Ball is one of five finalists for the Heisman Trophy. The Badger back also won the Chicago Tribune's Silver Football Award that is given to the Big Ten's best player. It's been handed out for 87 years and Ball is the first Badger to win the honor since Ron Dayne in 1999.
The Wisconsin Badger running back played with some distinction in the 2010 season, then he decided he needed to lose a few pounds. This year he earned the rewards of eating right and working hard. Ball led the nation with one thousand, 759 yards rushing and 38 touchdowns. Only Barry Sanders has ever crossed the goal line more often in one season.
He's been named the best player in the Big Ten Conference and finished second in the voting for the Doak Walker Award as the nation's best running back. If he wins – and he's a long shot – Ball will become the third Badger player to win the Heisman, the first since Ron Dayne in 1999.