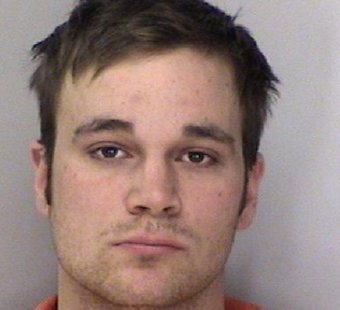 WAUPACA, Wis (WSAU) A Waupaca man has pleaded no contest to slaughtering a half-dozen deer on a snowmobile almost three years ago. 25-year-old Nicholas Hermes is the second of three defendants to settle his charges in the nationally-publicized case. He faced up to 17 criminal, conservation, and ordinance violations at one time. But yesterday Hermes was convicted in a plea bargain on three of his five original felony counts of animal mistreatment -- plus three misdemeanor hunting violations.
Hermes is scheduled to be sentenced February 7th.
Last month 27-year-old Rori Kuenzi was sentenced to 11 years in prison, to be served at the same time as a 23-year term he's now serving for an unrelated traffic death. The other defendant, Kuenzi's brother Robby, is scheduled to go on trial in April. The deer slaughterings caused strong emotions throughout the country when they occurred in January of 2009 on a snowmobile trail in Waupaca County. The landowner closed the trail, causing riders to go for miles out of their way.
Animal rights' groups were angered. And snowmobile groups condemned the killings and defended the integrity of their sport.