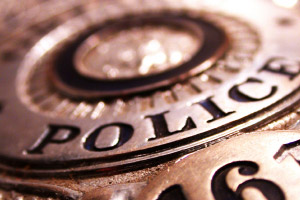 BELOIT, WI (WTAQ) - Rock County's district attorney said a police officer did not do anything wrong when he shot and killed a man last month near Beloit.
Town of Beloit Sergeant Richard Felger shot 26-year-old Darryl Cooper during a gun battle outside Rex Lanes.
Authorities said Felger was on patrol about 1:45 a.m. on November 6th, when he heard gunshots from the parking lot.
According to District Attorney David O'Leary, Cooper had shot and injured somebody in an earlier fight – and he later ran away from Sergeant Felger and fired shots at him.
Felger shot Cooper as he returned the fire. Felger was treated for a gunshot wound to the leg, while Cooper died at a hospital.
O'Leary said the officer was doing his duty – and he praised Felger for, "preventing further loss of life."