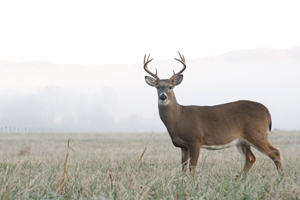 MADISON, WI (WTAQ) - The state DNR is looking for volunteers to help with a mortality study that could improve how the agency estimates the statewide deer population.
The agency is looking for people to help researchers in Shawano and Sawyer counties remove deer from traps, record information about the animals, and take blood samples in some cases. They'll also help fit the deer with radio collars and ear tags before letting them go.
The collars transmit signals when the animals die, so researchers can determine the cause of those deaths. The DNR expects to use the data as part of its deer population estimates.
The agency is in the second year of a 5-year mortality study on adult deer, as well as the second year of a 3-year study on fawns.