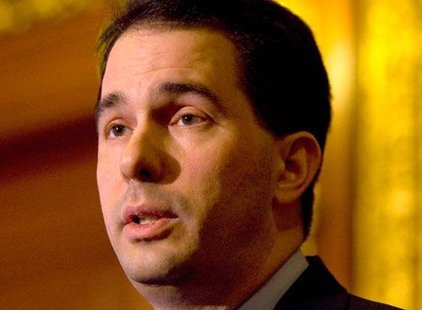 MADISON, Wis. (WSAU) – Governor Walker said yesterday he would seek to lift the enrollment limit he imposed this summer on Wisconsin's Family Care program. But what he didn't say was that the federal government ordered two weeks ago that the cap be lifted.
Family Care provides long-term assistance to keep seniors and the disabled out of nursing homes.
The Republican Walker held a news conference yesterday morning to say that Family Care providers have told him how to make the program more efficient.
A few hours later, the Milwaukee Journal Sentinel obtained a December 13th letter from the federal Medicaid division, which ordered state Medicaid director Brett Davis to immediately lift the state's cap -- and to identify and enroll those eligible for the program.
The federal government covers about 60-percent of the cost of Family Care.
Deputy health secretary Kitty Rhoades said the federal order was a "moot" point because Walker has said since June that he hoped to drop the enrollment limit.
But State Assembly Democrat Jon Richards of Milwaukee blasted the governor for quote, "taking credit for something he was forced to do."