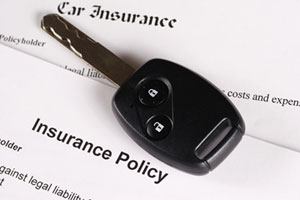 MADISON (WSAU) The Wisconsin Assembly plans a final vote February 22nd on reducing auto insurance coverage minimums to what they were before Democrats raised them in 2009. The Senate approved the changes yesterday on a 25-to-7 vote. Six Democrats joined all Republicans in voting yes.
Supporters said it was all about rolling back increases in drivers' premiums as the result of what the Democrats did two years ago. But Poplar Democrat Bob Jauch warned that accident victims will end up paying for damages that exceed the G-O-P's minimum liability limits – which were originally set in 1982.
Those favoring the 2009 increases said the old limits are way outdated because health care costs have risen so dramatically. Governor Scott Walker says he'll sign the rollbacks. Andy Franken of the Wisconsin Insurance Alliance says they would take effect seven months after the bill is signed.
Senators also agreed to end a couple of customer benefits that Democrats mandated in 2009. Franken said that insurers would have to give motorists 60 days' notice if they want to make those changes.