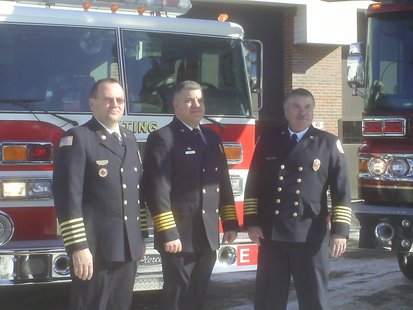 STEVENS POINT, Wis. (WSAU) – The Stevens Point Fire department has joined a partnership with two other area fire departments.
The Portage County Metro Fire District already has Plover and Whiting as members. The department was formed as an open ended group in 2008.
The move consolidates dispatching and fire services between all three municipalities and allow for more reliable and safe coverage for fires. Plover fire chief Tim Kluck says the move allows the three municipalities to maintain the proper number of personnel for structure fires. "We need 14 to 16 firefighters at a structure fire in order to meet national standards." The departments would remain separate commands but would respond to fires as if one organization.
Other duties that would be shared include fire inspections and investigations. The increased size of the organization will also help pool costs, as well as improving the chances of applying for federal grants and financial assistance.