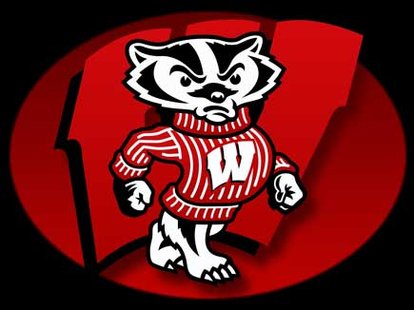 Jordan Taylor scored 21 of his 27 points in the final 13 minutes to ignite a furious second-half comeback as 13th-ranked Wisconsin stormed back to knock Ohio State from the ranks of the unbeaten with a 71-67 victory at Kohl Center.
Taylor made 8-of-13 shots, including 5-of-8 from three-point territory, and added seven assists and four rebounds for the Badgers (19-5, 9-3 Big Ten), who have won 17 in a row at home under head coach Bo Ryan.
The Badgers led throughout the first half, until Ohio State rallied before halftime for a 2-point Buckeye lead at intermission. Ohio State jumped to a 15-point lead in the second half, before the Badgers went on a 17-2 run.
Jon Leuer totaled 12 points and six boards while Mike Bruesewitz chipped in with 12 points as Wisconsin became the eighth school to upend the No. 1 ranked football and basketball teams in the same season.
Badgers coach Bo Ryan has never lost to Ohio State at the Kohl Center. But the Bagders were 1-19 against number-1 teams going into today game. Their only other victory over a top ranked team was against Ohio State in 1962.
William Buford scored 21 points while Jared Sullinger provided 19 points and 12 rebounds for the Buckeyes (24-1, 11-1), who had the nation's longest win streak brought to an end.
The Badgers are off until Wednesday when they play at Purdue.