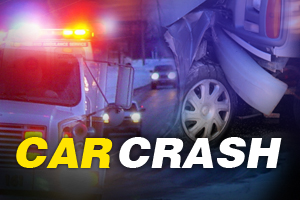 TOWN OF NEVA, Wis (WSAU) The State Patrol is investigating a one-car rollover yesterday morning in the Town of Neva. It happened around 10am at the intersection of Highways A and O. The car lost control and landed in the ditch.
The driver, 67-year-old Richard Rademaker, was hospitalized with back injuries. His 60-year-old wife Karen suffered a neck injury and was airlifted to Wausau Aspirus Hospital.
The cause of the accident is not known.
- - - - - - - - - -
There were numerous crashes on Saturday because of snow-covered roads. One accident on 5th Avenue sent a pregnant woman to the hospital. 20-year-old Alina LeMare was taken to St. Clare's Hospital. The hospital hasn't released any additional information about her or her baby.
There were 53 weather-related crashes in Marathon County on Saturday.