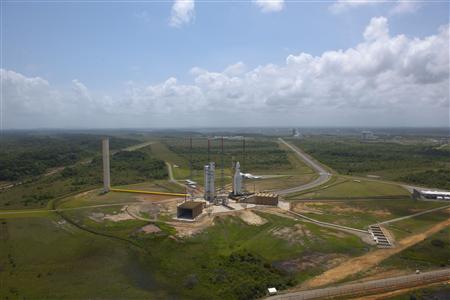 KOUROU, French Guiana (Reuters) -- A European Ariane rocket blasted off from French Guiana on Wednesday carrying supplies to the International Space Station (ISS), space officials said.
Constructed by an industrial consortium led by EADS Astrium, a division of European industrial giant EADS, the unmanned vessel is designed to deliver fuel, food, clothing and oxygen to the ISS crew as well as spare parts.
A first attempt to launch the rocket was scrubbed on Tuesday because of a technical problem. The cargo vessel is scheduled to dock with the ISS in eight days.
(Reporting by Franck Leconte in Kourou, French Guiana and Alexander Miles)