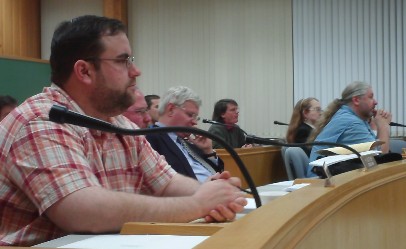 STEVENS POINT, Wis. (WSAU) – The mayor of Stevens Point wants to do away with the city's community development authority.
Mayor Andrew Halverson wants to return decisions regarding property acquisition, economic development and blight elimination to the control of the full City Council.
The change will give the Council full power over plans to relocate the Mid-State Technical College downtown.
"We felt it very appropriate that we want that authority to rest in the hands of the Common Council," Halverson said. He acknowledged that more residents are familiar with their Council member than they are with members of the non-elected community development authority board.
The Council will vote on the change next month. At the same time it will consider recreating the housing authority as its own agency. The housing authority had been included as part of the community development authority.