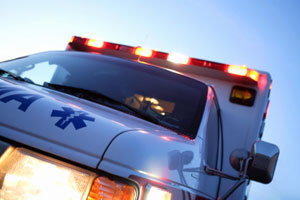 BRADLEY, Wis. (WSAU) – An 86-year-old Tomahawk woman was cited for failing to yield at a stop sign after she crashed into two other vehicles yesterday on Highway 8.
According to the Lincoln County sheriff's office, Irene White did not stop at the intersection of Tannery Road and Highway 8. She crashed into a westbound vehicle and then hit another vehicle.
Paramedics took White and the driver of the first vehicle, 68-year-old Robert Carlson of Ogema, to Ministry Sacred Heart Hospital where they were held overnight for observation.
The driver of the second vehicle, 74-year-old Leo Crowell of Tomahawk, complained of injuries by refused to go to the hospital.