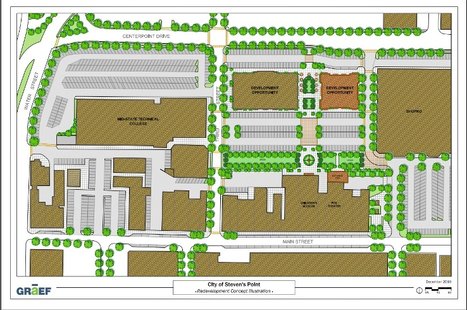 STEVENS POINT, Wis. (WSAU) – The Stevens Point City Council will decide tonight whether to hold a referendum on borrowing $5.9 million to pay for a campus relocation project.
Mayor Andrew Halverson called the special meeting at 6 p.m. The referendum is the only item on the agenda.
At least a half dozen residents called for the referendum last month when the Council gave preliminary approval to the borrowing.
Organizers have not filed a petition yet with the 983 signatures required to force a referendum, city clerk John Moe said. State law lets the Council put the bonding to referendum even without a petition.
City leaders say the money will help them acquire the CenterPoint Mall and convert it into a new larger campus for Mid-State Technical College. The parks department would move into the existing Mid-State campus and the Boys and Girls Club would move into the parks department's old headquarters.
Editor's note: This story is updated with new information about who called the meeting and whether the referendum petition had been filed.