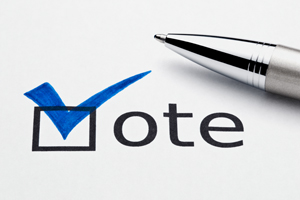 STEVENS POINT, Wis. (WSAU) – Stevens Point voters will decide during a binding referendum February 15th whether the city should borrow $5.9 million to help Mid-State Technical College relocate downtown.
The City Council approved the referendum Tuesday on a 9-1 vote. Alderman Jeremy Slowinski voted against the referendum, arguing it should be held in April. Alderwoman Joanne Suomi was absent.
The Council had to act by Tuesday to put the referendum on next month's ballot.
"I feel the issue is emotional and charged enough that a referendum is vital," Mayor Andrew Halverson said.
But some residents who have begun circulating a petition calling for the referendum say the city should wait until April.
"Everything is on the fast track," said Henry Korger. "It's wrong."
If the referendum fails, the city would not be able to borrow the money for the project. It announced plans last month to demolish part of the CenterPoint mall and build a new larger campus for Mid-State. The parks department would move into the existing Mid-State campus and the Boys and Girls Club would move into the existing parks department space.