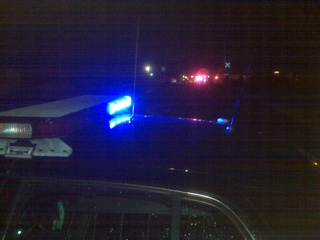 MONROE COUNTY, Wis. (WTAQ) - Monroe County authorities say a police standoff at a private home Sunday ended with a fire and a fatal shooting.
A man who said he was concerned with the welfare of his despondent father asked officers to escort him to the house. When the father refused to answer the door of his home in Sparta, officers tried to go in – but they took cover when they heard a shot.
The standoff lasted about 4 hours. Monroe County Sheriff Pete Quirin says the father shot himself after setting a fire in his basement.