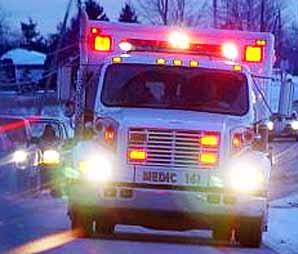 RIB MOUNTAIN, Wis. (WSAU) – A driver suffered serious injuries this morning after a crash with a semi truck on Highway 51 in Rib Mountain.
The accident happened about 7:30 a.m. in the northbound lanes near the Highway N off ramp.
According to the State Patrol, the driver of a 2002 Kia lost control on the snow-covered road and crashed into a semi truck. The truck then pushed the car sideways on the highway.
The driver was trapped inside and had to be pulled out by Rib Mountain fire and rescue crews. An ambulance took the driver to Aspirus Wausau Hospital with serious injuries.
Traffic was detoured about 45 minutes before the