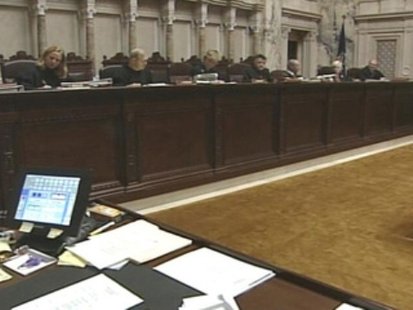 MADISON, WI (WTAQ) - The Wisconsin Supreme Court ruled Tuesday that when two government bodies need to approve something, each one must pass it on their own – and the combined votes of those panels cannot be counted as one.

The ruling represented a legal defeat for three people who wanted to convert a public road to a private road on the border between two towns in southeast Wisconsin.

Dale and Gudrun Dawson own the land along the road, along with Edward Thomas. They noted that the town of Jackson approved their request 5-to-nothing, while the town of Cedarburg said no on a 3-nothing vote.

The Dawsons own Lannon Stone Products – and they said the votes should be lumped together, meaning their request should pass on a 5-3 combined vote.

An appeals court sided with them, but the Supreme Court reversed it.

They said the towns should have acted together so they could make the same decision on the landowners request – but acting together does not mean combining their conflicting votes.