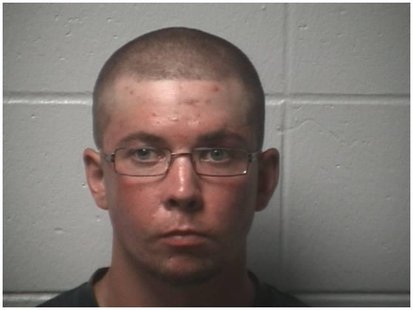 MERRILL, Wis. (WSAU) – A Gleason man has been bound over for trial on a hit-and-run case last week
Judge Jay Tlusty ordered 25-year-old Danny Nicklaus bound over on counts of recklessly endangering safety, reckless driving and hit-and-run. The three felonies carry a maximum sentence of more than 30 years in prison. He is also charged with obstructing an officer.
Future court dates will be set once a substitute judge is found to hear the case. Nicklaus is free on a thousand dollar cash bond.
According to court documents, Nicklaus was jealous that a girl he met at the bar Saturday night refused his advances and spent most of the night talking to Patrick Blakeslee, who was a longtime friend.
"I am sure that he hit me on purpose," Blakeslee said in a written statement to police. Blakeslee's left arm was broken so badly that doctors had to use metal rods to repair it. He also sprained his left ankle and wrist in the crash.
Alesha Sturgul, the girl who gave Nicklaus the cold shoulder, told investigators she thought Nicklaus caused the crash because "he was mad and jealous about Patrick talking with her." She said Nicklaus followed her uninvited to a house in Gleason.
Nicklaus gave several versions of the crash, including that he had hit a deer, that he had fallen asleep and that he had hit a bicyclist. He told investigators at one point that he did not stop because he didn't think the bicyclist was hurt but later said he drove off because "he just freaked out and got scared."
Police traced broken headlight fragments from the scene on Heineman Road to Nicklaus' 1998 Dodge Dakota pickup truck. They arrested him at his house.