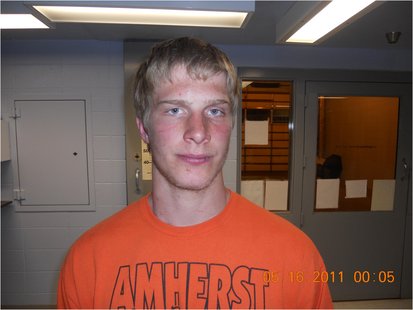 STEVENS POINT, Wis. (WSAU) – A Pine Grove man will be formally charged today with stabbing a woman to death last month.
Tyler Dahms will make his initial appearance in Portage County at 1:30 p.m. Prosecutors plan to charge him with first-degree intentional homicide in the death of Karen Dombrowski and two counts of attempted homicide for stabbing Michael Dombroski and his brother Kenneth.
Dahms was at the Dombrowskis for an all-night party May 14th. The Dombrowskis kicked Dahms and his friends out when the party got loud the next morning. Dahms returned to get his truck keys and repeatedly stabbed the victims.
Dahms has been held in jail since the stabbing on a $250,000 cash bond.