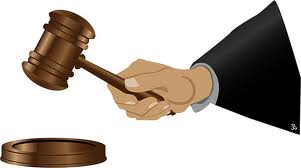 SHEBOYGAN, WI (WTAQ) - Jurors in Sheboygan are hearing a second day of testimony in the trial of a man accused of killing his ex-girlfriend's baby.

The mother testified Monday against the defendant, 24-year-old Andrew Goldston of Sheboygan. Tammy DePagter said Goldston grabbed one-month-old Leander from her arms in March of last year – and then she left to see a friend.

About 45 minutes later, she said she got a call that the infant was at the hospital, where he died nine days later from abusive head trauma.

Goldston told officers he dropped Leander on a carpet while reaching for a TV remote – but officials said the injuries were too severe for that. A doctor was expected to testify Tuesday, explaining the causes of the alleged trauma.

Goldston is charged with reckless homicide. His trial is expected to continue all week.