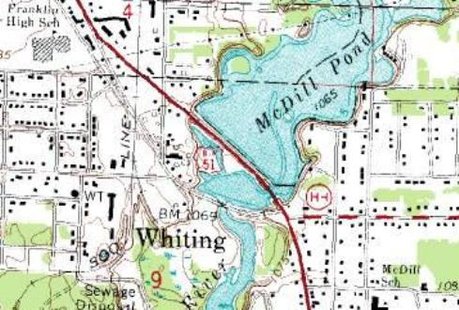 WHITING, Wis (WSAU) There are concerns over a crack in the McDill Pond dam in the Village of Whiting. To assess the damage, the water levels are being lowered in 6-inch increments.
It's not thought that the dam is in danger of failing. The water levels need to be lowered to see what repairs are needed.
The Lake Protection and Rehabilitation District says people should remove boats and other watercraft from McDill Pond immediately. They could become stranded as the water levels come down.