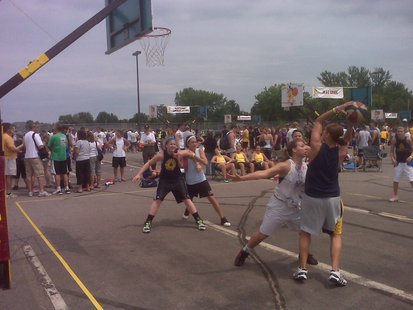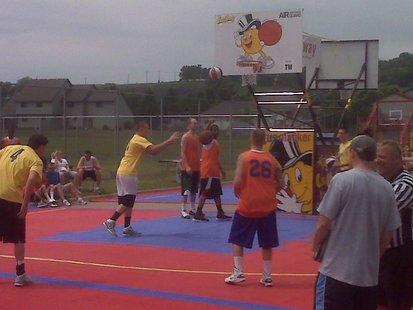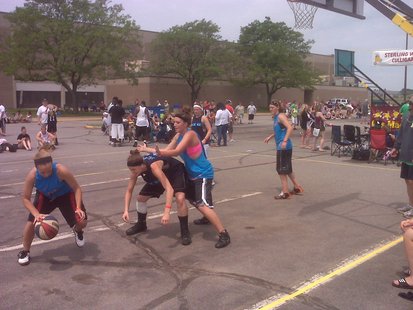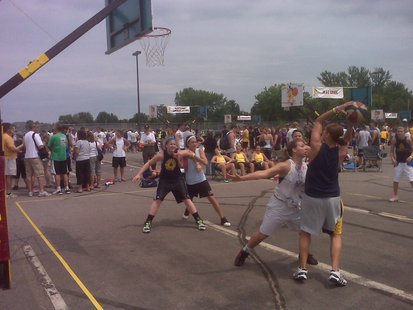 WAUSAU, Wis (WSAU)) Big crowds are back again this weekend for the 20th annual Gus Macker three-on-three basketball tournament. It's one of the largest Macker tournaments in the midwest, attracting teams from across Wisconsin, Minnesota, and Illinois.
The event is also a major fundraiser for the Wausau-Newman High School athletic department. It also brings in substantial tourism dollars to the region, filling hotel rooms and restaurants with players and spectators.
Teams play in a round-robin tournament on Saturday, with championship rounds on Sunday on the grounds of Wausau West High School and Newman Catholic High School.
This year some long-time sponsors and partners of the event were honored, including media sponsors Midwest Communications (WSAU AM-FM, WRIG, WIFC, WDEZ and WOZZ), the Wausau Daily Herald, and WAOW-TV.