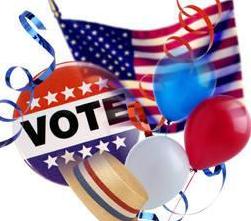 UNDATED (WSAU) You can expect to hear a lot from the two candidates for Wisconsin Supreme Court starting next week.
Incumbent David Prosser and assistant attorney general JoAnne Kloppenburg have at least six forums coming up. The first one is set for next Monday night in Milwaukee, put on by the Marquette Law School. A statewide broadcast will be held a week from Friday night, put on by the "We the People" organization. Public T-V and radio will air it. The other forums are scheduled for Madison and Milwaukee, held by various legal and service groups.
The court would lose its conservative majority if Prosser is not re-elected. And the race has taken on a higher profile – because the Supreme Court could eventually have the final say on the new state law that virtually ends collective bargaining for state-and-local public employee unions. A lawsuit against the measure was filed last Friday, the day Governor Scott Walker signed it.